Lively in-between
October 26 – December 8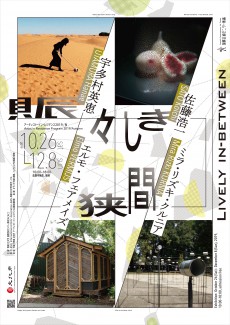 Human beings have created everything in a space where there is nothing yet. As if filling the boring space that they have found, they build a town in the field, which expands to a city, and in a developed society, even the gap in time is filled in so that it seems to have flourished. Now people are fed up with their amplified noisiness.
People, on the other hand, have found values in an empty space. They feel comfortable in the margin of pictures and characters, feel the intonation of music by the interval of the sound, and comprehend the depth of literature by reading between the lines. In this way, we are provided with a skill to receive liveliness through our imagination and creativity from the gap that seems to be empty.
In this program, we look into in-betweens with artists who create and express overflowing liveliness with such a skill.
Artists: UTAMURA Hanae、SATO Koichi、Elmo Dylan Kehinde Vermijs、Mira Rizki Kurnia

Mira Rizki KURNIA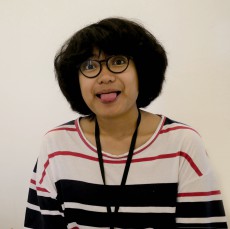 Born 1994 in Bandung, Indonesia. Graduated from the Intermedia Art Studio at the Faculty of Art and Design, Bandung Institute of Technology. She focuses on the sounds generated in commonplace culture and everyday events and is inspired by sound in space, people's relationships, play, and ready-made commodities.
Selected Exhibitions
2019 "Bandung Contemporary Art Award #6", Artsociates & Lawangwangi Creative Space, Lawangwangi Creative Space, Bandung, Indonesia
2018 "XPLORE: New Media Art Incubation Exhibition", HONF,Jakarta, Indonesia

Clink in the Noise, 2018

Ready Set, 2019
SATO Koichi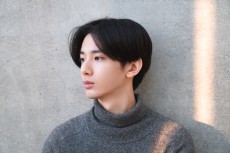 Born 1990 in Tokyo. Graduated with his MA from the Tokyo University of Arts. Inspired by anthropology and botany, he creates installations around video and sound. In particular, he is concerned with the relationship between the desires of gardens and horticulture and the history of colonialism, and he presents a new narrative of the exchange between plants and humans.
Selected Exhibitions
2019 "Third Landscape", Design Gallery / 21st Century Museum of Contemporary Art, Kanazawa, Japan.
2018 "Crepuscular Gardens", Shiseido Art Egg Award Exhibition, Shiseido Art Gallery, Tokyo, Japan.


Muntant Variations - Ficus Brutalia, 2018

Muntant Variations - Breeding Institution/Enamor, 2018
"Crepuscular Gardens", 12th Shiseido Art Egg Award Koichi Sato Exhibition, Shiseido Art Gallery, Tokyo, Japan.
Photo: KATO Ken
UTAMURA Hanae
Born 1980 in Ibaraki, Japan. Graduated with her MA in Fine Art from Chelsea College of Art and Design, University of the Arts London. Aiming to create spaces where individuals and others can encounter each other across countries, races, and different social standpoints, she visits various places on the earth, creating performances, installations, and video with embodiment.
Selected Exhibitions
2018 "Holiday at War", Shiseido Art Egg Award Exhibition, Shiseido Art Gallery, Tokyo, Japan
2018 "Ontology of Performance: Falls of Niagara", SOMA Gallery, Berlin, Germany


When a line becomes a circle, 2013


Installation view of "Holiday at War", 2018
photo:KATO Ken
Elmo VERMIJS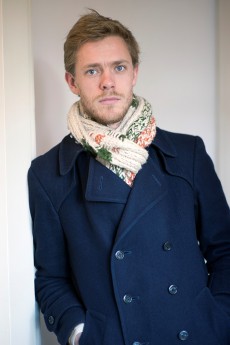 Born 1982 in Tilburg, The Netherlands. Graduated at departement of the architectural design from Gerrit Rietveld Academie, Amsterdam. He researches the relationship between space and regenerative production processes in order to generate new perspectives on the use of materials in contemporary society.
Selected Projects
2018 "Grounded", Terschelling, The Netherlands.
2012–15 "100%Terschelling", Terschelling, The Netherlands.


Grounded, Soundmirror, 2018
photo: Elmo Vermijs


100%Terschelling Paviljoen, 2012-2015
photo: Gemma van Linden
Curator in Residence Program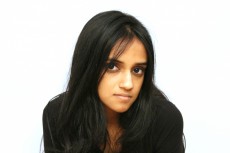 Anushka Rajendran
Born in 1988. Anushka Rajendran is a curator and art writer based in New Delhi. She was recently Assistant Curator for the most recent Kochi-Muziris Biennale 2018. She is also Curator of Prameya Art Foundation [PRAF], a recently established not-for-profit arts organization committed to art education and social practice in India. She is completing her PhD,"Where Lies the Public? Aesthetics of Social Engagement" at the School of Arts and Aesthetics, Jawaharlal Nehru University, New Delhi. She hold an MPhil, as part of which she wrote "Installation Art in India: Preoccupations with Trauma", and an MA in Arts and Aesthetics, also from the School of Arts and Aesthetics, Jawaharlal Nehru University. For her curatorial practice, she has been awarded fellowships that supported residencies with the International Studio and Curatorial Program, New York (by Inlaks Shivdasani Foundation), and Theertha International Artists' Collective, Colombo (by PRAF). Her contribution as an art writer and editor was recognized in 2015 when she received the Art Scribes Award for emerging/mid-career art writers of Indian origin.
Selected Exhibitions
Tayeba Begum Lipi: Vanity Fair, Shrine Empire Gallery, 2019, New Delhi
Paul Wong: Private/Public/Lives, Prameya Art Foundation, 2018, New Delhi
Sue Williamson: Other Voices, Other Cities, Prameya Art Foundation, 2017 New Delhi
Lapses, Harrington Street Art Centre, 2017, Kolkata
Erasure, International Studio and Curatorial Program, 2016, New York
Organized by Aomori Contemporary Art Centre [ACAC], Aomori Public University.
Supported by Khoj International Artists' Association, Embassy of the Kingdom of the Netherlands in Japan, Embassy of the Republic of Indonesia in Japan, Aomori Public University Art Club, AIRS.
Sponsored by the Agency for Cultural Affairs Government of Japan in Fiscal Year 2019.
賑々しき狭間
2019年10月26日(土)~12月8日(日)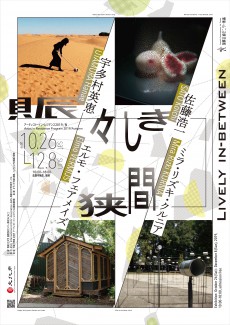 人はまだ何もない狭間にあらゆる物を生み出してきました。見つけた退屈な隙間を埋めるように、野原に町が、それが広がり都市がうまれ、発展した社会では時間の隙間さえも埋められ繁栄を極めたかのように思えますが、その増幅する騒々しさに時に辟易させられています。
一方で、人は何もない狭間に価値を見出してきました。絵や文字の余白に心地よさを覚えたり、音の間隔によって音楽の抑揚を感じたり、行間を読むことによって文学の深みを受け取っています。つまり私たちは想像力/創造力によって、空虚にも見える狭間から賑やかさを受け取る術を持ち合わせているのです。
このプログラムでは、その術によって豊かな賑々しさを生み出し表現するアーティストと共に物事の狭間をのぞき込んでゆきます。

Mira Rizki KURNIA(ミラ・リズキ・クルニア)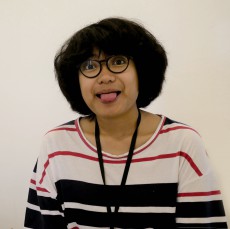 インドネシア、バンドン生まれ。バンドン工科大学視覚芸術デザイン学部インターメディアアートスタジオ卒業。音が日常のありふれた出来事や文化を通して生成されることに注目し、空間における音響、人々の関係、遊びや市販されている日用品から着想を得て制作を行う。主な展覧会に、"XPLORE: New Media Art Incubation Exhibition" HONF、インドネシア・ジャカルタ(2018年)、"Internet of (No)Things: Ubiquitous Networking and Artistic Intervention" インドネシア・ネットオーディオ・フェスティバル、国際交流基金、ジョグジャ国立博物館、インドネシア、ジョグジャカルタ(2018年)など。
佐藤 浩一 (さとう こういち)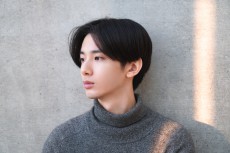 1990年東京都生まれ。東京藝術大学大学院美術研究科修了。人類学、植物学などから着想を得て、映像と音を中心としたインスタレーションを制作する。なかでも庭園や園芸へそそがれた欲望と植民地支配の歴史の関係に注目し、植物と人の交流の新たな物語を提示する。主な展覧会に「Crepuscular Gardens / 半開花の庭」資生堂ギャラリー、東京(2018年)、「第三風景」金沢21世紀美術館デザインギャラリー、石川(2019年)など。

Muntant Variations - Breeding Institution/Enamor, 2018


Muntant Variations - Ficus Brutalia, 2018
以上全て「資生堂ギャラリー 第12回shiseido art egg 佐藤浩一展」
撮影:加藤健
宇多村 英恵 (うたむら はなえ)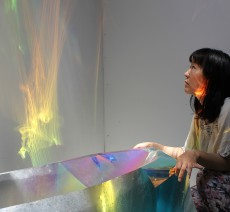 1980年茨城県生まれ、チェルシー・カレッジ・オブ・アート・アンド・デザイン修士課程修了。国や人種、異なる社会的立場を超え、個人と他者が対峙できる空間を生み出すことを目指して、自身も地球上の様々な場所に赴き、身体性を大切にしながらパフォーマンスや映像、インスタレーションを制作している。近年の主な個展に、「ナイアガラの落下」SOMAアートギャラリー、ドイツ、ベルリン(2018年)、「戦争と休日」資生堂ギャラリー、東京(2018年)など。本展覧会前まで、文化庁新進芸術家海外研修にてニューヨーク大学に研究員として所属。

Wiping the Sahara Desert(サハラ砂漠を拭う),2010


Holiday at War(戦争と休日)会場風景より,2018 撮影=加藤健
Elmo VERMIJS (エルモ・フェアメイズ)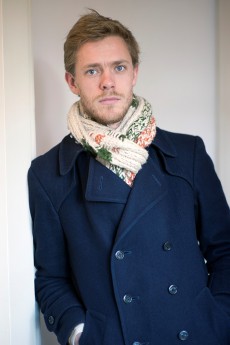 1982年オランダ、ティルブルフ生まれ。ヘリット・リートフェルト・アカデミー卒業。建築、デザイン、アートの領域を横断しながら、地域と再生可能な資源の生産プロセスの関係性に注目し、現代における資源の活用について新たな観点を提案する。主なプロジェクトに「100%Terschelling」オランダ、テルスヘリング(2012-2015年)、「Grounded」オランダ、テルスヘリング(2018年)など。

Grounded - Soundmirror, 2018  photo: Elmo Vermijs


100%Terschelling Paviljoen, 2012-2015 photo: Gemma van Linden
キュレーター・イン・レジデンス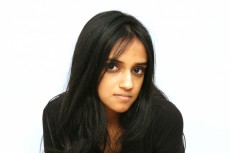 インドにある、現代美術/美術家団体、khoj International Artist Associationの推薦を受けたインド人キュレーターのアヌシュカ・ラジェンドランが滞在し、青森県内を中心としたリサーチと学校訪問*を行います。
*青森県立青森中央高校美術系列で、10月にワークショップを開催予定
Anushka Rajendran(アヌシュカ・ラジェンドラン)
1988年生まれ、ニューデリー在住。キュレーター、ライター。ジャワハルラール・ネルー大学芸術・美学校博士課程に在籍中。近年の活動として、コチ・ムジリス・ビエンナーレ2018のアシスタントキュレーター、プラメヤ芸術財団(PRAF)のキュレーター(2019~)を務める。また、2016年にニューヨークのISCP(International Studio& Curatorial Program)、2015年にコロンボのシールサ国際アーティスト・コレクティブにレジデンスプログラムで滞在。2015年、インド出身の新進/中堅美術ライターとして「アート・スクライブス・アワード」を受賞。